Ghost of Tsushima DIRECTOR'S CUT include:
Jocul complet
Expansion Iki Island
Modul Legends co-op online
Mini art book digital
Comentariile regizorului
One Technique Point
Charm of Hachiman's Favor
Set de skin Hero of Tsushima
GHOST OF TSUSHIMA
O misiune mortala
Devii legenda in Japonia feudala, in aceasta aventura de actiune epica de tip open-world.
Otel si maiestrie in manuirea sabiei – trebuie sa le stapanesti pe amandoua, pentru a supravietui acestei misiuni colosale in Japonia anului 1274, in care armata mongola a cucerit Insula Tsushima.
Imbraca armura, ascute katana si pregateste-ti arcul, pe masura ce iei rolului lui Jin, un samurai imbatranit, care ramane singura speranta a insulei impotriva nemilosului Khan si a imperiului sau vicios.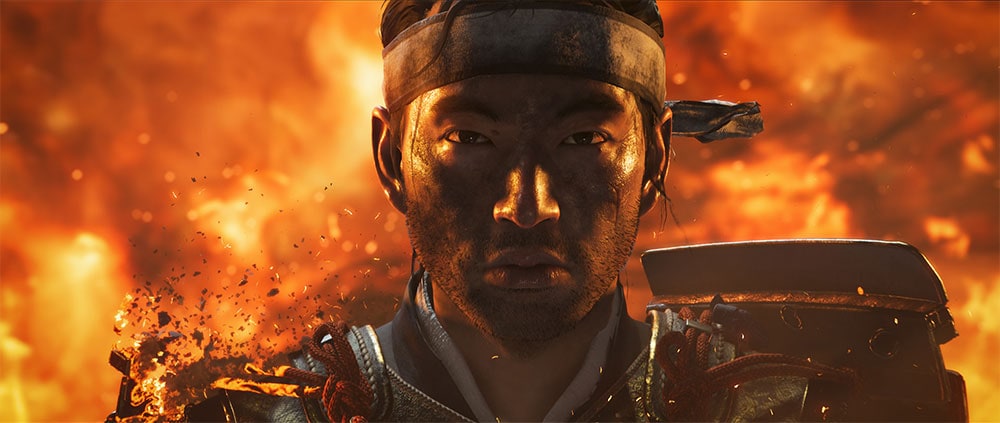 Prin paduri de bambus cu frunze leganate, castele maiestuase si peisaje luxuriante, un singur suflet curajos trebuie sa riposteze, impotriva unor sorti potrivnici. Iti poti construi legenda ca "Fantoma" intr-o poveste sangeroasa despre tradare si sacrificiu, inspirata de istorisirile clasice ale samurailor?